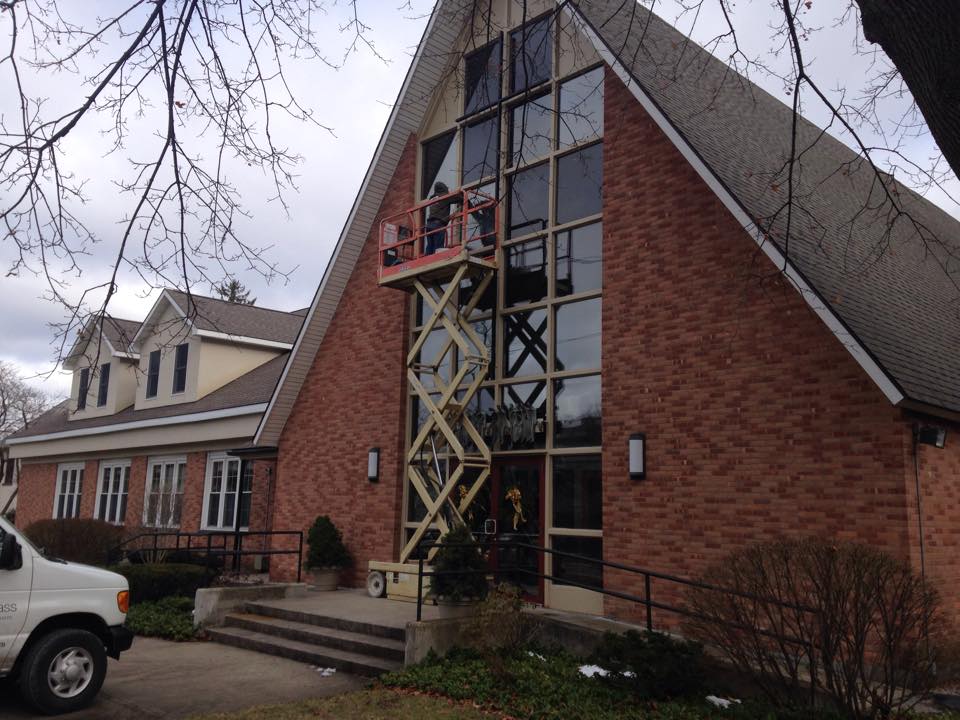 At Dave's Glass Co., we're happy to serve a huge range of window glass repair customers and needs. Some people who need to replace window glass own older homes with archaic windows that are unable to provide reliable protection from the elements. Others have recently experienced an accident, such as a fallen tree or a stray baseball, which left their beautiful bay window shattered. No matter what put you on the prowl for window glass replacement services, it is important to seek assistance from professionals with a proven track record of success.
The team at Dave's Glass Co. has been replacing window glass for home- and business owners since 1983, and we are well-versed in window glass repair projects of all magnitudes, from small garage door panes to whole-house window change outs. Call or e-mail us today—we will be there to assist you every step of the way, from the selection of the right type of window glass replacement to the final stamp of approval on our completed craftsmanship.
Investing in professional window glass installation for your building is critical when it comes to:
Security—Your windows are a barrier between you and the outside world. While it's unpleasant to think about ill-intentioned people who may be seeking entrance into your building, it is important to be prepared with a strong line of defense to ensure the continued protection of your loved ones and belongings. Maintain optimal protection by calling our team to replace window glass right away if it is flimsy or broken.
Beauty—It's not hard to tell the difference between aged, tired windows and new installations. Let the light shine in with a quality window glass replacement cut to match any window shape and size. Especially if your window glass is fogged or filmed, we can help restore your property's beauty by replacing just the glass instead of the entire window.
Energy savings—A new window glass installation can actually help you cut costs on your energy bill. You can keep cooler in the summer and warmer in the winter when you install window glass designed and fitted to prevent drafts.
Safety—Splintered, spider-webbed, and shattered glass is an obvious safety hazard. Obtain a new window glass installation as soon as possible to prevent cuts and other injuries.
Maintained property value—It is a good idea to install window glass in your home or business if you wish to maintain or even increase your overall property value and market appeal over time.
To learn more about the benefits of replacement window glass, feel free to get in touch with Dave's Glass Co. Our professionals are here to help.
Commercial Glass Replacement
Dave's Glass Co. is also able to provide mirror and window glass installation services for commercial properties with specialty needs. Contact us today to replace storefront glass, gym mirrors, and other glass features. Our precision glass cutting and installation skills will ensure a strong fit and superior look that will fulfill all of your requirements. Our services are perfect for businesses of all sizes and types, and our top-quality glass installs can make a huge difference in your company's appearance, energy costs, and security. To learn more about replacing window glass or how our window glass company stands out from the competition, call or e-mail us now. We'll be more than happy to answer any questions you may have about window glass replacements and provide you with a free estimate.
And don't forget: We also offer a variety of services for storm window replacement and repair as well as screen repair. In fact, you can bring your storm window or screen to our Delmar glass shop and we can fix it for you! If you're in need of window glass replacement or solutions for a damaged window screen or storm, our pros are your one-stop shop for the repair services you need. Call today for more information or visit our shop to get started.