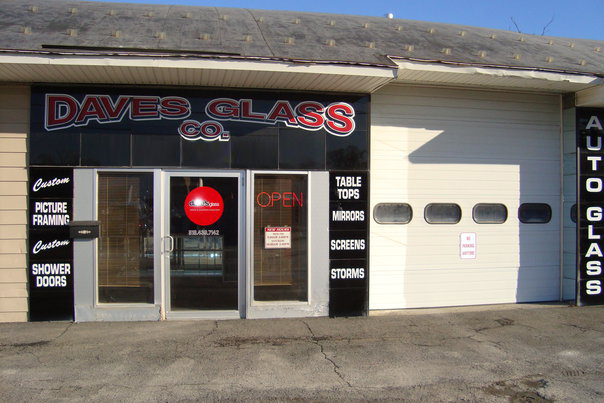 Glass is found in practically every home in the modern world. This material has a direct influence over many aspects of our daily lives, profoundly affecting everything from our energy bills to the presentation of commercial goods. Unfortunately, this fragile material is very susceptible to damage and can become significantly weakened over time. When you start to notice problems with your glass, it is important to seek the help of a professional glass company that has the knowledge and resources to successfully restore your residential or commercial glass to its former function and beauty.
Albany's Local Glass Company
Residents and business owners of the Albany, New York, area can depend on the team at Dave's Glass Co. to assist them with glass needs of all kinds, from stained glass repair to frameless glass shower door installation. Our team has both an innate sense of style and unparalleled professionalism in our craft—two elements that are vital to bringing every customer glass products and services that are practical and beautiful. Our basic services can be boiled down into four major categories. They include:
Glass Repair—Dave's Glass Co. can perform everything from traditional wood sash putty window repair to stained glass window repair. We will examine the material in question, determine the best way to approach the glass repair, and provide you with durable solutions that will restore and preserve the beauty and practical function of your glass. Glass repairs, when feasible, can save you tons of money over services such as window glass replacement.
Glass Replacement—Sometimes, glass replacement is the best way to maintain your home's or business's features. We will work with you to carefully select the proper glass materials and perform professional glass cutting services to ensure a perfect fit.
Screen and Storm Window Repair—If your window screens or storm windows have been damaged, our pros can help! Offering replacement and repair for screen and storm windows, we're here to help with more than just window glass repairs. So when you need screen cutting to replace the tattered screens in your three-season enclosed porch or you need storm window replacement after the neighbor's golf ball went astray, Dave's Glass Co. has the tools and expertise you can rely on.
Specialized Installations—At Dave's Glass Co., we don't want you to have to choose from a tired-old inventory of standard glass panels, mirrors, or glass shower doors. That's why we give customers the option of designing their own customized glass installations. Talk to us today to start planning your new stained glass windows, glass tabletops, made-to-measure mirrors, and more.
Experienced Window Glass Experts
Call or e-mail us today to learn more about customized storm or screen porches, pet door and screen installation, glass deck railings, or one of the many other products and services available from Dave's Glass Co. Our team will use our more than 28 years of experience working with residential and commercial glass to assist you with your unique goals. Whether you want to renovate your business or install glass shower doors in your home, you can depend on our friendly, dedicated professionals for long-standing workmanship. Our goal is your complete satisfaction.
To find out more about our services or our glass company, contact us today by telephone or e-mail.