Whether you're tired of constantly cleaning your cloth shower curtain or you're looking for an updated, modern style, glass shower doors offer the performance and style you need! Here at Dave's Glass Co., we offer design and installation services for seamless shower doors. These beautiful glass shower doors are a great solution for eliminating that pesky shower curtain, making a small bathroom seem larger, and so much more. With their stylish design and practical function, our frameless shower doors can help you get the bathroom of your dreams.
So if you're ready to get started on putting glass shower doors in your home, call or e-mail us today to learn more.
Shower Glass Doors Measured to Fit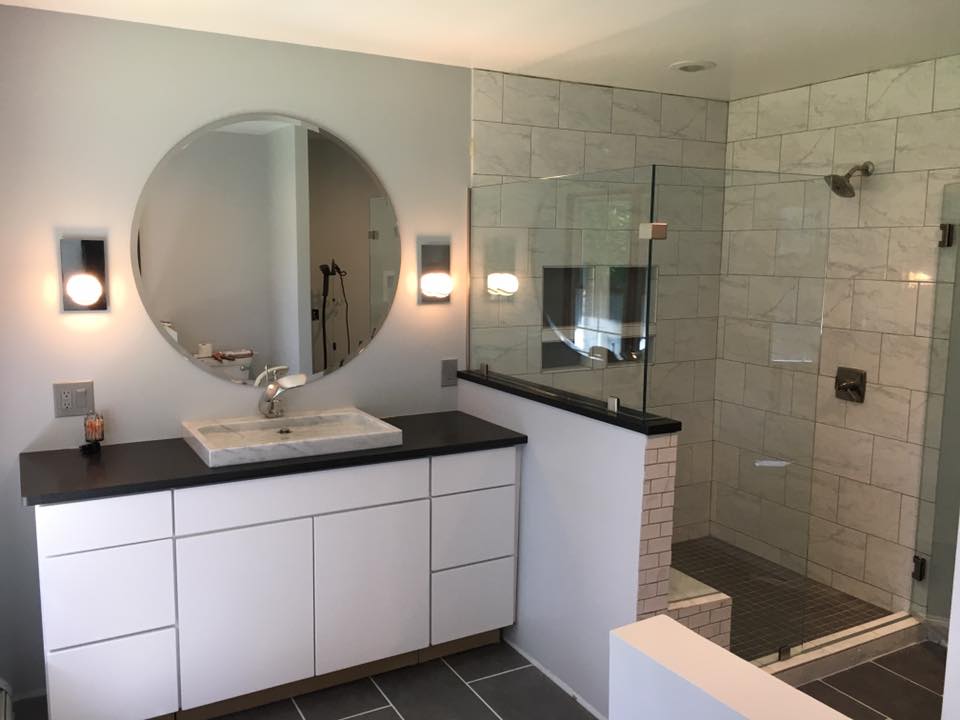 We are available to provide you with:
Measurements, layout, design, and installation
Frameless shower
Semi-frameless shower
Unlike out-of-the-box solutions, our glass shower door options are specialized to fit your home and your needs. You won't have to deal with clunky frames on your shower's glass doors or feel like you have to plan your shower to meet the available dimensions of a stock door. Dave's Glass Co., provides made-to-measure design as well as installation on seamless glass shower doors. That means we can help create personalized plans for the shower you've always wanted. We'll sit down to talk with you about your preferences when it comes to your shower's new design, and we'll make sure that our plans address everything from the practical matters of shape and size right down to your style preferences.
At Dave's Glass Co., we make customer service our number-one priority, and as part of that commitment, we work hard to make sure that your shower's glass doors are exactly what you've always wanted.
When you bring in Dave's Glass Co. for your frameless glass shower door installation, we can work with the tile contractor of your choice or we can recommend professionals that we've worked with in the past. Regardless of who does your tile work, we'll work together to make sure that your new shower is everything you dreamed it would be. With our experts on the job, professional installation of your seamless shower doors is guaranteed.
Feel free to contact us today for more information or to get your free estimate.